Book Reads You
Book Reads You (2013)
Interactive Book Sculpture and Gesture Recognition Program
Group Exhibition at Swarm Gallery, Oakland
What would a story written by a computer vision program based on our gestures and actions sound like?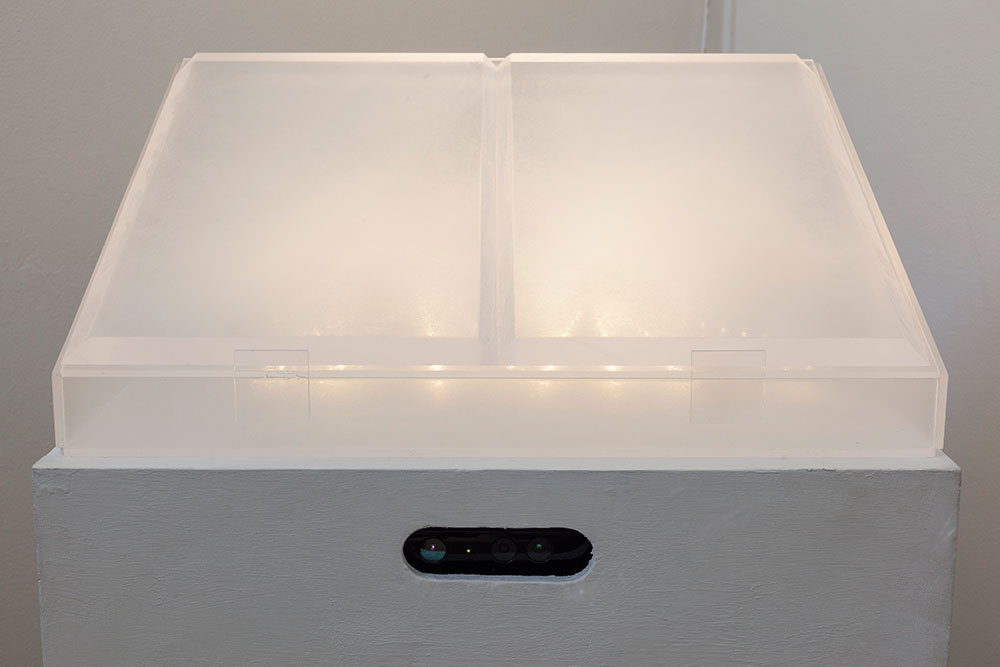 Book Reads You is a sculptural book arts installation powered by Kinect computer vision technology and code. An acrylic book sculpture is positioned on a pedestal in one corner of the room. As visitors approach and physically interact with the book and their surroundings, their gestures are interpreted by the book and read aloud to them as creative language. A Kinect camera inside the pedestal feeds data to a program which reinterprets their gestures to produce a story which is then read back to them out loud. The result is that physical gestures become creative language, the reader becomes the co-writer, and the object becomes the observer. Sculpture, installation and gesture recognition program by Mirabelle Jones.
Displayed at SWARM Gallery in Oakland, CA March 2013. Produced as part of an MFA thesis for the Book Art and Creative Writing program at Mills College.