Bio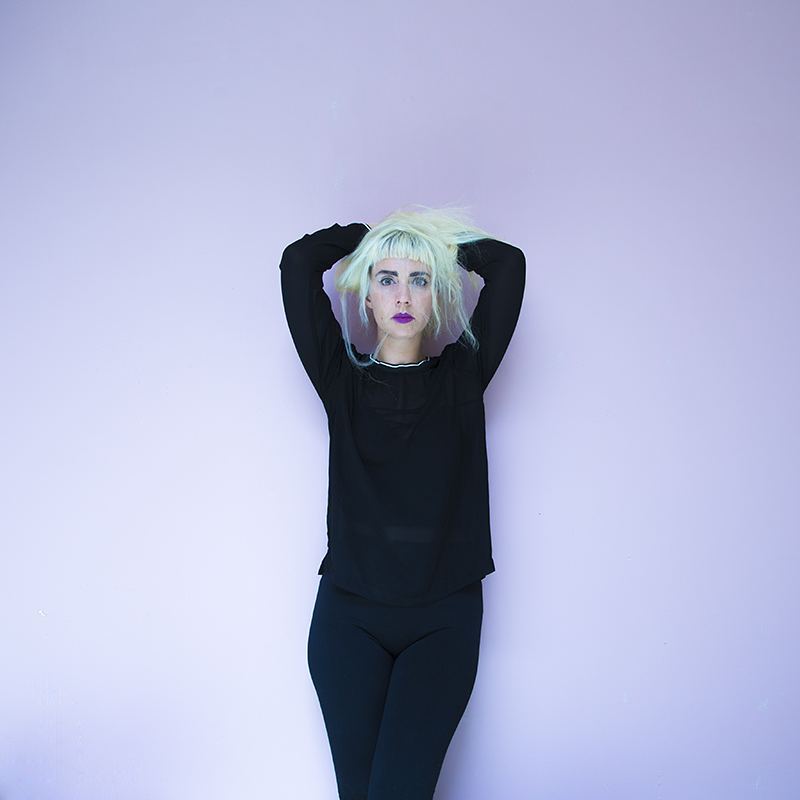 Mirabelle Jones (they / them) is a queer, non-binary creative technologist, educator, researcher, and transdisciplinary artist focused on the development of interactive and immersive storytelling technologies, educational activism, and ethical AI through a lens of intersectional data feminism. In their practice, they design and develop immersive art installations, biofeedback wearables, educational toolkits, mixed reality sculptures, endurance performances, artist's books, and AI and machine learning-derived artworks. They are a Research Assistant at The University of Copenhagen in the Department of Computer Science (DIKU) within the Human-Centered Computing section exploring the integration of ethics into AI and Machine Learning curriculum. They are an Artist-in-Residence at Catch Center for Art, Design, and Technology in Helsingør, Denmark: a collaboration with Feral Labs Network supported by the Creative Europe Programme of the European Union.
Jones possesses an MFA in Book Art and Creative Writing from Mills College and a BA in Literature from the University of California, Santa Cruz which informs their narrative-centered design process. They have taught graduate-level interactive art courses at HackadayU and Codame Art & Tech. Previously, they served as a Senior Designer Developer of Interactive Technology for the award-winning immersive arts collective Meow Wolf. They are the founder of Art Against Assault, a grassroots initiative encouraging the development of creative works which promote advocacy and raise funds for sexual assault and domestic violence survivor resources. Jones's works have most recently been featured at Catch: Center for Art Design and Technology, ATA Gallery, Museum Meermanno, the Center for Performance Research, and the Finnish National Opera and Ballet's Opera Beyond competition. Their works appear in several collections including the One National Gay & Lesbian Archives and the Center on Contemporary Art's historic Hear Our Voice (the Women's March on Washington) collection as well as the special collections libraries of the School of the Art Institute Chicago, Syracuse University, University of California Berkeley, University of North Carolina at Chapel Hill, Mills College, and University of Northern Texas.
Their performances and visual works have been heralded by the Huffington Post, ArtNet, Ms. Magazine, Techtopia, Ingeniøren, Bustle, ATTN, Refinery29, Mic., Sleek Magazine, Feminist Magazine, Deutsche Welle, Google News, Yahoo News, PBS Arizona, Roundtable Journal, Tip Berlin, Berliner Zeitung and elsewhere. They have received awards and recognition from the Creative Europe Programme of the European Union, Nordic Summer University, The Pollination Project, The Amplifier Foundation and the College Book Arts Association. They have been a guest speaker at STEM and arts institutions around the world including IDA Ingeniørforeningen, School of the Art Institute in Chicago, Rhode Island School of Design, and Maryland Institute College of the Arts. They are a former Artist-in-Residence of Women's Studio Workshop, KALA Art Institute, Codame Labs, University of Illinois (Unit One), Hive Gallery, and Arts Everywhere at UNC as well as a former Recurser.
Originally from Oakland, California, they are now permanently based in Copenhagen, Denmark.
You can follow their work on Twitter, Instagram, and Facebook.
Please submit inquiries using the contact form.
---
Short Bio for Press Release, Etc.
Mirabelle Jones is a queer, non-binary creative technologist, interdisciplinary artist, and researcher based in Copenhagen investigating critical, creative practices in technology. Their work explores the immersive storytelling potential of sensors, spatialized sound, LEDs, animatronics, XR, wearables, artificial intelligence and computer vision. A proponent of STEAM education and interdisciplinary development, they are a frequent speaker on the subject of accessible, ethical, intersectional, and feminist design practices. Their works have most recently been featured at the
Museum Meermanno
and
the Center for Performance Research
and appear in several collections including the
One National Gay & Lesbian Archives
and the
Center on Contemporary Art
's historic
Hear Our Voice
collection. Their performances and visual works have been heralded by the Huffington Post, ArtNet, Ms. Magazine, Ingeniøren, Bustle, ATTN, Refinery29, Inquisitr, Mic., Sleek Magazine, Feminist Magazine, Deutsche Welle, Google News, Yahoo News, PBS, Roundtable Journal, Tip, Berliner Zeitung and elsewhere. They are a Research Assistant at
The University of Copenhagen
in the Department of Computer Science (DIKU) within the
Human-Centered Computing section
. They possess an M.F.A. in Book Art & Creative Writing and are an active book artist, interactive storyteller and analog novelist investigating the contemporary role of the book in our digitally-saturated world. MirabelleJones.com