Miss U-Bahn Metro Beauty Pageant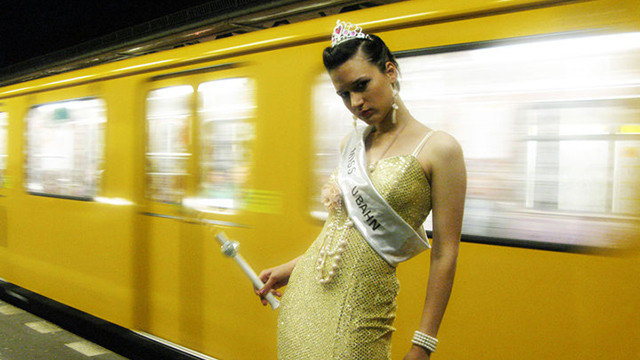 An homage to the city of Berlin, the Miss U-Bahn pageant and fashion show was an event harnessing the utility and character of Berlin's U-Bahn stations, powered by the city's exotic flare for fashion, performance and art. The pageant paired 12 contestants embodying their U-Bahn stations (Miss Warschauer Strasse, Miss Kottbusser Tor, usw.) with 12 fashion designers using these stations as inspiration for couture pageant gowns and swimwear to compete for the title of Miss U-Bahn. Contestants were also required to invoke their station's attitude for a talent show and a question and answer segment. In addition to conceiving and organizing the event, I also entered my own contestant, Miss Warschauerstrasse, who wore a PVC corset made of crushed green glass from beer bottles and had the notable talent of walking her dog and chain smoking at the same time.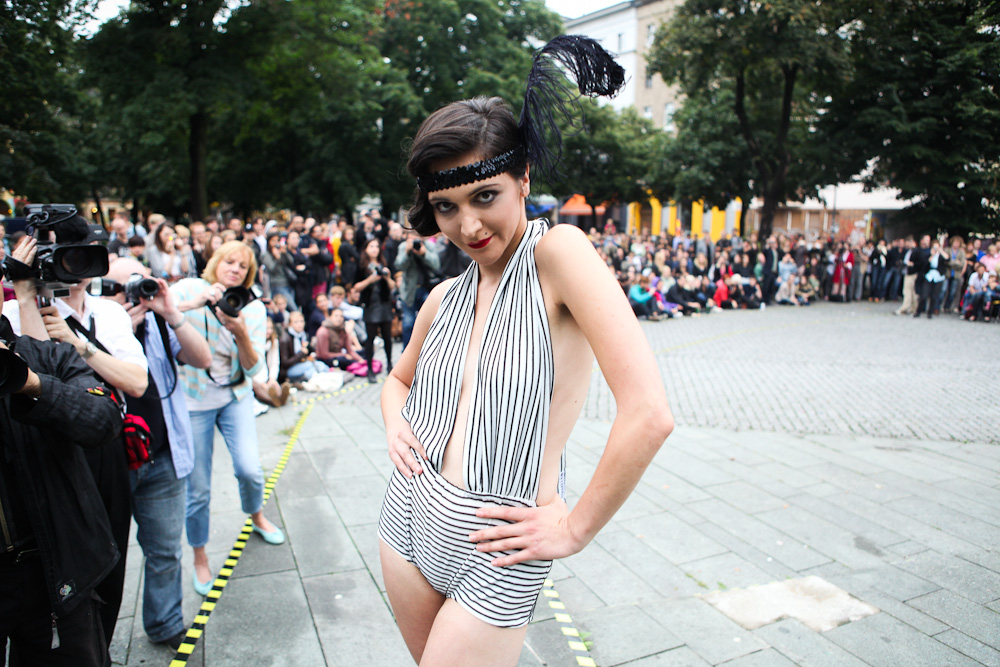 The event was a great success, with the world's first metro-themed combination fashion show and pageant captivating an audience of over 300 attendees. The Miss U-Bahn pageant also garnered press from Google & Yahoo News, The Berliner Zeitung, Deutsche Welle, Sleek Magazine, and several radio & TV stations. The BVG even placed announcements for the event on the U-Bahn trains. Contestants from renown labels Maya Rosa Berlin, Stil Vor Talent, Adi Shalev, Linger Liu, and Ambitious Fashion also competed, with Maya Rosa Berlin's Miss Potsdamer Platz winning the title for her classic charm.
More at I'll Get You My Pretty. Photos Courtesy of http://www.illgetyoumypretty.net/