JARRING is a set of 3 artists' books in an edition of 50 that share the true narratives of 22 survivors of sexual assault. Each book uses a different structure to relate a different stage of each survivor's experience through text and material. For every set of three books sold, one set will be offered to a sexual assault crisis center for therapeutic and personal use. All proceeds from book sales will go towards donations for national crisis centers and survivor resources. If you would like to recommend a specific RCC in your area at the time of purchase, you may do so by emailing the artist.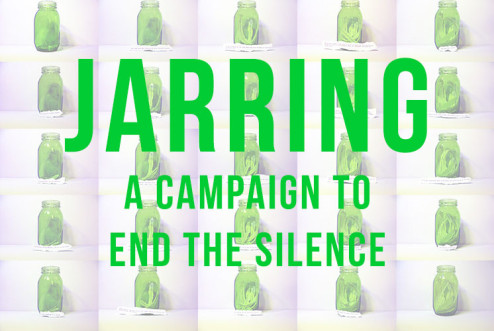 To purchase a copy, email mirabellejones @ gmail dot com.
You can also donate any amount to the project through the Art Against Assault website.
Click here for more information on the project's creation.